By Aspen Dental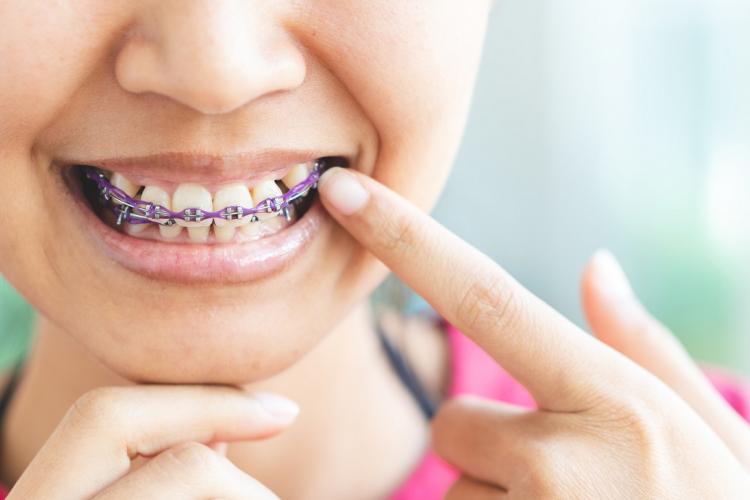 Is It Painful to Get Braces?
Are you or your child getting braces soon? You may be wondering if it's painful to have them applied. Fortunately, the process itself isn't painful, but it can be awkward or uncomfortable at times.
To put braces on, first, the orthodontist will put metal bands around your back molars. This can be uncomfortable, but it won't hurt. Then they will use a special, non-toxic glue to secure metal brackets to the front of each tooth. The glue might taste bad, but the process doesn't hurt. Your orthodontist will connect the brackets to each other using a metal archwire and secure the wire with an elastic band around each bracket.
The process of putting braces on doesn't hurt, but they may hurt afterward. After a few hours, your teeth, gums, and jaw will start to feel sore. This soreness usually persists for 5 to 7 days. Your teeth hurt because they are beginning to move. To straighten your teeth, the orthodontist gradually adjusts the wires each time you go in for a checkup. The wires are anchored to the bands around your molars and, when they're tightened, put light tension on your teeth to slowly shift them into alignment. After each adjustment, you'll likely feel the same pain you felt after you first got braces. You might also experience sore or cuts on your tongue or the insides of your teeth, from contact with your new braces. You can manage these with orthodontic wax; just ask your orthodontist for some.
Do you have more questions about braces? Give us a call at Aspen Dental of Cache Valley.