By Aspen Dental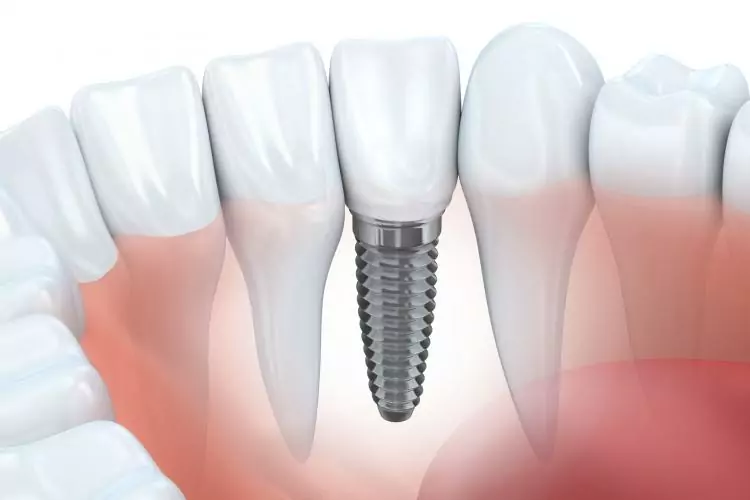 Are Dental Implants Permanent?
If you have lost one or more teeth, dental implants are just one of several treatment options available to replace your teeth. Choosing not to replace a permanent tooth after it has fallen out can result in further decay to the surrounding teeth, jawbone deterioration, and teeth shifting. After a tooth has fallen out, it's best to replace it as soon as possible.
Teeth implants are not completely permanent, but they have a longer lifespan than any other tooth replacement alternative. Implants can last for more than 25 years, as long as they are properly maintained and cared for. The good news is they don't require any extra cleaning than your natural teeth do. They should be brushed twice daily and flossed once a day, and examined and professionally cleaned by your dentist twice a year.
The reason implants have such a long lifespan is because they essentially become part of your mouth. The procedure begins with your oral surgeon surgically implanting a titanium post into the gum where the tooth has been lost. Titanium is used because it is able to connect to bone tissue. After the bone tissue has successfully grafted onto the post (this usually takes about 3-6 months), your oral surgeon will place an abutment on the titanium post. The abutment is used as a connecting piece for the artificial tooth, which is finally placed on top. Implants also last longer than other options because they stimulate the jawbone and prevent it from deteriorating, unlike dentures or bridges.
Do you have more questions about dental implants? Contact us at Aspen Dental, we would love to answer your questions.