Get Your Perfect Smile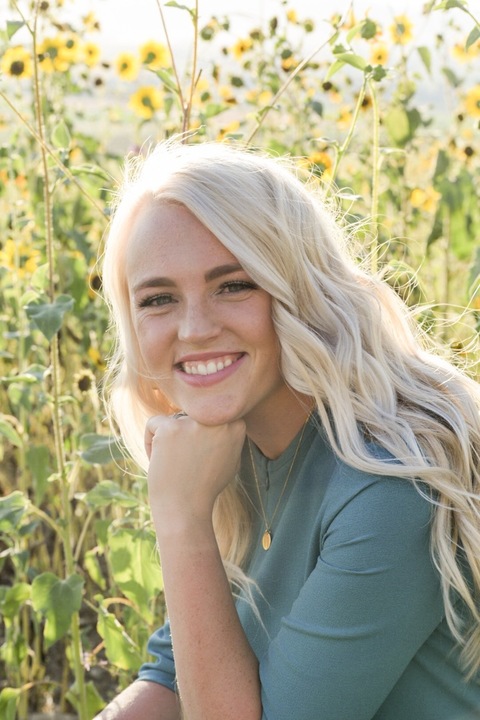 Teeth are a beautiful part of our identity. What attracts people together? Isn't it often their beautiful laughs and perfect smiles? We can't help but notice straight, healthy, bright teeth.
Some of our patients want massive improvements to their smiles, and some only want small changes. Whatever you'd like, we know it's important to you, and we want to understand your goals and to help you reach them. 
There's nothing better than seeing your results and hearing how excited you are about your perfect smile. We can help you: 
Get straighter rows of teeth.
Whiten your smile.
Reshape your gum line.
Cover chips, cracks, and stains.
Reshape individual teeth.
Overcome other aesthetic challenges.
Contact Aspen Dental in Logan UT for an appointment. Ask us about the many options we offer for cosmetic dentistry and aesthetic dentistry. Whatever results you want, one of our cosmetic dentists knows how to do it.


Cosmetic Dentistry Is Built on Dental Health
We focus first on the health of your teeth and your gums. All our work is based on principles of dental health. Your cosmetic dentist and hygienist want to keep you safe and healthy.
As we work on your teeth and gums, we'll also look for ways to make your smile look great. Just by making your teeth and gums as healthy as possible, you're going to feel more confident and turn more heads.
While we work, we also notice areas that could be aesthetically improved. We won't push these treatments on you or criticize, but if you're interested in the amazing possibilities that aesthetic dentistry can offer, your cosmetic dentist will be ready with the latest effective ideas and technology.
Why Come to Aspen Dental for Aesthetic Dentistry?
You always have options for how you get your dental work done. That's why we focus on building great, caring relationships with our patients, making you part of our family.
We also are ready for a broad range of cosmetic dentistry services right here in our office— we never want to inconvenience you by referring you out and sending you somewhere else. That's why we have a mill for creating crowns, dental lasers, and many other dental technologies.
Our cosmetic dentists also constantly stay on top of dental developments. They are members of national and international dental associations to make sure they know about important aesthetic dentistry services and techniques that you may need.
We focus on keeping you comfortable when you're here too. You'll have pillows and blankets, your own water bottle, and other comfort items. Plus, we can use easy types of sedation to keep you really calm and relaxed.


Cosmetic Dentistry Services
With all these cosmetic dentistry options, we can solve any dental challenge to help you get the perfect smile you've always wanted. Which of the options below are you excited about?
Teeth Whitening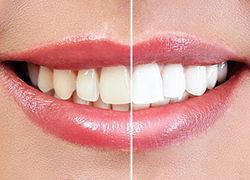 Maintaining white teeth can seem like a major challenge. Teeth can easily get darker from age, foods and drinks, medications, smoke, and other sources.
Our professional in-office Zoom! whitening and at-home bleaching trays are proven to quickly improve the whiteness of teeth by several shades in a short time. Get whiter teeth in time for an upcoming event with Aspen Dental!

---
Dental Veneers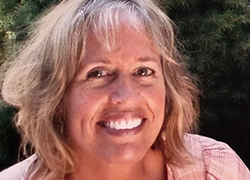 Dental veneers are a quick and simple way to get a jaw-dropping new smile without really changing your teeth. How? We custom-make thin porcelain shells that fit onto the front of visible teeth. The porcelain is a flattering shade and just the right shape.
Veneers cover up chips, cracks, gaps, and much more. They can reshape each tooth and make rows of teeth look perfectly straight. Veneers are bonded to your teeth for the long-term, giving you a perfect smile to boost your confidence.

---
Dental Bonding
Dental bonding quickly repairs damaged or discolored teeth with a tooth-colored material. It's a fast, easy procedure to have a tooth bonded. Bonding is also one of the least expensive ways to get aesthetic dentistry that gives great results!
---
Dental Implants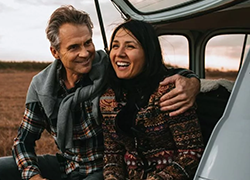 One of the most frustrating cosmetic and general dental challenges is a missing tooth—or several. If you've lost a tooth, you probably are really tired of the gap left behind.
With implant dentistry, we can completely replace that lost tooth with a new custom-made one. It will be permanently and securely attached to a titanium tooth root that's bonded to your natural jaw. Your new tooth will let you talk, chew, and smile like you never lost a tooth!

---
Gum Recontouring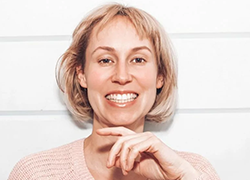 When your gums look fine, you don't think about them. But when you don't like the way they look, it can be all you notice in pictures of yourself.
That's why we have soft-tissue lasers and training in re-shaping any gum line. You can get the size and shape of gums you want in a single appointment.

---
Invisalign® Clear Aligners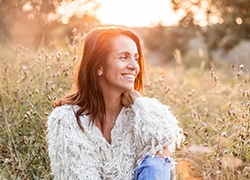 The straightness of your teeth and the shape of your bite is so important to how you feel about your smile—and to your self-confidence.
We offer traditional braces, but Invisalign® clear aligners are an exciting option because these trays are practically invisible. They shouldn't interfere with your busy life.
Coming to Aspen Dental to straighten your teeth comes with an additional benefit: experience! Dr. Cameron completed post-doctoral work in orthodontics.

---
Dental Crowns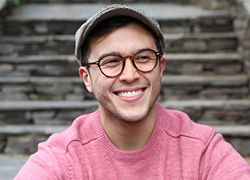 If one of your teeth is cracked or chipped, we can restore it with a crown or tooth cap, matched to the color of your other teeth. The crown will strengthen and protect that tooth while making it look amazing. Plus, we can create our own same-day crowns in our office during your appointment!

---
Schedule Your Cosmetic Dentistry Appointment
When you want to turn heads and feel great about your new perfect smile, call Aspen Dental of Cache Valley and tell us about your dental dreams. We're excited to get to know your individual goals and serve you at every step of your journey. Call your cosmetic dentist today!
Related Content