By Aspen Dental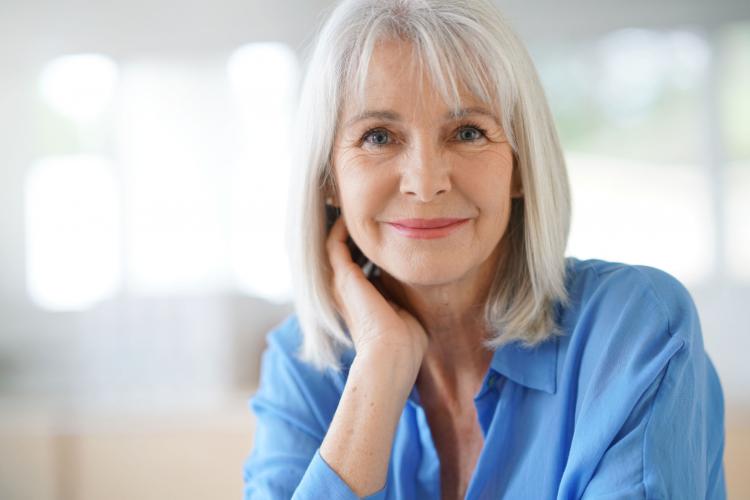 How Will My Oral and Dental Health Change as I Get Older?
How Will My Oral and Dental Health Change as I Get Older?
Getting older doesn't have to mean losing your teeth. With the right care, you can have healthy, beautiful teeth and gums that will last you a lifetime.
As you age, your teeth and gums can become more difficult to maintain. This can be caused by many factors. Older adults are more likely to suffer from chronic conditions, the medications for which commonly cause dry mouth. Without adequate amounts of saliva, your teeth and gums are more prone to decay because saliva helps balance out the acids from food and wash away food debris. If you have dry mouth, make sure you drink plenty of water to keep hydrated. You may consider using an artificial saliva product, or ask your doctor if there is an alternative treatment that doesn't cause dry mouth.
Periodontitis, which is common in older adults, can also cause tooth decay. A side effect of periodontitis is gum recession. As your gum line recedes, the root (a more sensitive part of the tooth, which can decay faster than enamel) is revealed. If decay reaches the root of the tooth, infection can spread very quickly and can even cause the tooth to fall out if not treated. To prevent periodontitis, brush your teeth at least twice a day and floss once every day. Schedule cleanings with your dentist at least twice a year so they can help you remove built-up plaque and tartar that causes periodontitis.
Dental hygiene is important for everybody, especially for aging adults. The best thing to do is continue doing what your dentist always tells you: brush, floss, and eat less sugar. Visit Aspen Dental for more information!