By Aspen Dental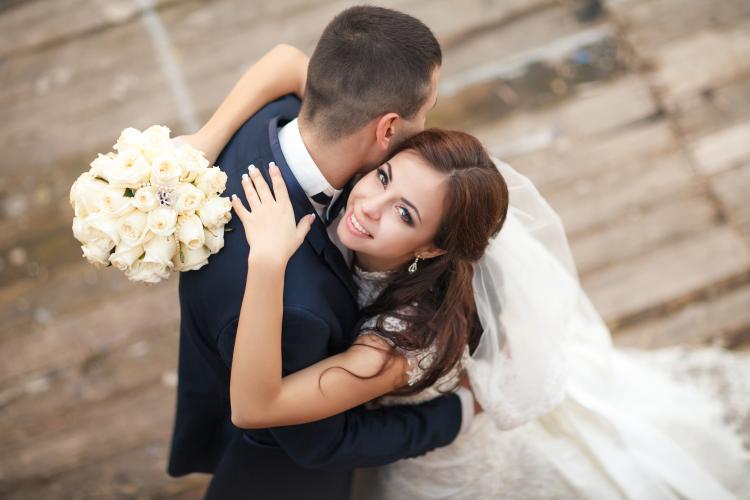 Get Your Smile Ready for Wedding Photos
Congratulations on tying the knot! As you start planning for your wedding, don't forget to make sure your smile is ready, too. All eyes and cameras will be focused on you nearly all day, so try these methods to make sure your smile is picture perfect.
Braces
Aspen Dental offers traditional braces and clear braces to straighten your teeth. Most adults prefer clear braces because they are nearly invisible and can straighten your teeth without being obvious. If you have a year or more until your wedding and want to straighten your teeth, ask your dentist about braces.
Porcelain Veneers
Veneers are thin covers of artificial enamel that are glued securely to your teeth to make them appear straighter and brighter and fix irregularities in size or shape. If your wedding is within 3-6 months, veneers could be a great option for you.
Teeth Whitening
If your teeth have become yellow, stained, or just dull, you can have them whitened at Aspen Dental. We offer a one-hour whitening treatment using Zoom whitening gel, which can make your teeth 8 shades whiter. We also have bleach trays you can take home. Choose from generic trays or we can customize trays to fit your teeth. For the best results, you should whiten your teeth between 2 weeks and 1 month before your wedding.
Are you interested in more than one procedure? To give you the smile of your dreams, we offer Smile Makeovers. You can pick and choose from all our cosmetic procedures to customize your own Smile Makeover.
Contact us at Aspen Dental for more tips to get your smile camera-ready.