By Aspen Dental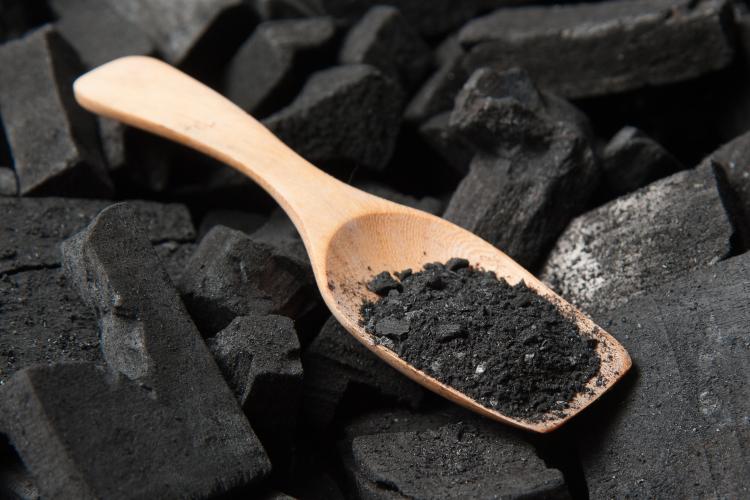 Charcoal Toothpaste
Does Charcoal Toothpaste Really Clean Your Teeth?
If you've been on social media recently, chances are you've probably heard of the new health and beauty trend, activated charcoal. And no, we're not talking about the charcoal used to grill hamburgers on a summer day. Activated charcoal is a treated form of carbon that has many uses and several health benefits.
Activated charcoal is made up of coconut shells and other natural ingredients, making it safe to use on the body. It's used in supplement pills, face masks, exfoliating scrubs, and now even toothpaste. But the first discovery of its health benefits goes all the way back to the 1800s, when a doctor administered charcoal to a patient, saving the patient from mercury poisoning. Due to the porous nature of activated charcoal, it detoxifies whatever it comes in contact with, whether that be your teeth, skin, hair, or inside your body, and soaks up all the toxins. Not to get too technical, but it also has a negative charge, which means that it attracts all the positively charged toxins in your body.
But the real question is this: is it safe to use to clean your teeth? We and other dentists believe that, yes, it is safe to clean your teeth with. Despite its deep black color, it can help to clean surface stains from your teeth thanks to its adsorbing texture; but it can't clean deep-set stains below the surface. And it is possible to have too much of a good thing. Activated charcoal is also abrasive, so make sure you don't scrub too hard when using a charcoal toothpaste, and only use it 2-3 times per week.
Want more information about activated charcoal? Give Aspen Dental a call; we'd love to help!