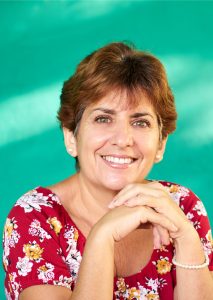 Human teeth have evolved over countless generations, which is why we have different types of teeth: each type is specialized for a particular function. Artificial teeth have also evolved, and at Aspen Dental of Cache Valley we offer state-of-the-art dental implants.
We know from archaeological digs that humans have tinkered with artificial teeth as far back as 2000 BC. Those early efforts involved carved bamboo pegs. Fast forward a thousand years and we find evidence of an Egyptian king with a copper peg in his upper jawbone.
During the Iron Age, there is evidence of a false tooth made from – surprise! – iron.
These examples, of course, are all long before lidocaine, novocaine, or some other means of numbing the patient. But we don't want to dwell on that.
The real turning point in tooth replacement came in 1952. That's when an orthopedic surgeon found that titanium fused with the bone of a rabbit. From this eureka! moment come modern dental implants, which are titanium posts that fuse to the human jaw to form a solid foundation for one or more artificial teeth.
At Aspen Dental of Cache Valley we offer modern dental implants that look and function like natural teeth. They're a far cry from bamboo! People from North Richmond, East Mountains, and South Highway 89 also come to our practice for complete family dentistry services. Please call us today to schedule an appointment!
Contact Aspen Dental of Cache Valley:
Location (Tap to open in Google Maps):