By Aspen Dental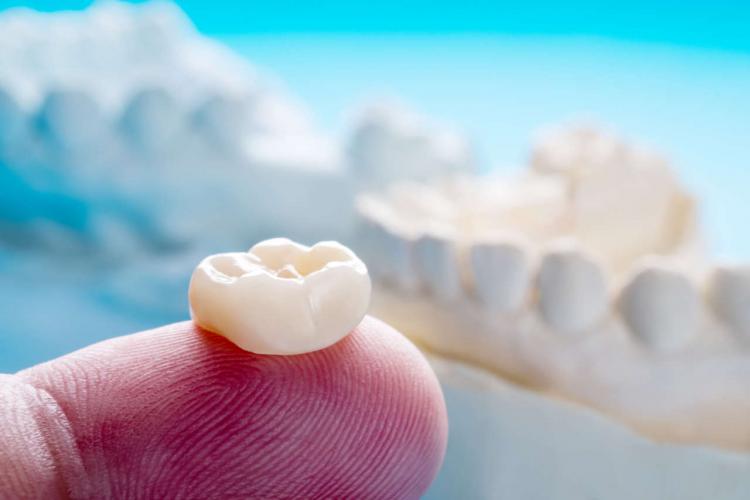 Do Dental Crowns Last Forever?
Dental crowns (also known as caps) are used as a solution to many problems, like fixing a cavity that is too large for a filling or to protect a tooth that has been cracked. They can also fix a bite misalignment, and they are the last step of a root canal and dental implant procedures. Crowns can also solve cosmetic issues like misshapen, discolored, or too-small teeth. They are a long-term restorative solution, but they don't last forever. They last 5 to 15 years with the proper care.
There are a few different types of crowns: metal (gold, nickel, or zirconia), porcelain fused to metal, and all ceramic. Metal crowns last longer because it takes more to damage or break them than porcelain crowns. They don't look as natural in your mouth because they don't match your teeth and stand out from the rest. All ceramic or porcelain fused to metal crowns look more natural because they are similar in color to your natural teeth and they can't become stained or discolored, but they can also chip or crack.
To ensure a long lifespan for your dental crowns, you should practice good oral hygiene, which means brushing your teeth twice a day and flossing daily. Avoid habits like chewing hard foods or ice, biting your fingernails, grinding your teeth (bruxism), or biting plastic. You should talk to your dentist if you have any concerns about your dental crowns.
Would you like more information about dental crowns? Call us at Aspen Dental; any member of our team would be happy to answer your questions!